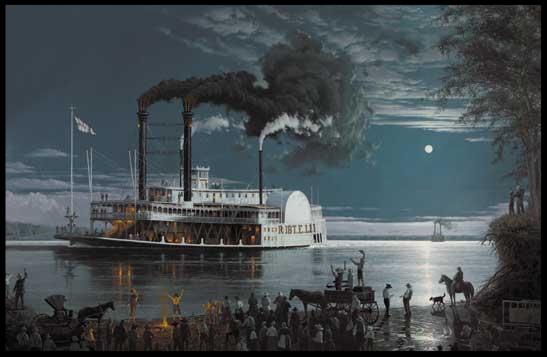 MISSISSIPPI NIGHT
"A RIVERBOAT JOURNEY"
BILL CARAWAN
   WORDS OF WILLIAMTM
______________________________ 
INTRODUCTION
This is the one poem I've always wanted to write! But, let me explain... 
All of my life I've always loved the Mississippi River, riverboats, Mark Twain, etc. I've always claimed, "I must have been a riverboat pilot in a previous lifetime."
Many years ago I had the opportunity to view the Mississippi River one misty morning just before sun-rise from a bluff overlooking a bend in that majestic river. Not only was it a fantastic sight...but there were also subtle "deje-vu" feelings. It was like remembering that I had intimately inter-acted with that river a long, long time ago.
Ever since that experience I've always wanted to re-capture the vision of that river and those feelings in a poem. A few years ago that poem started to unfold in thought...thus "MISSISSIPPI NIGHT"
To me the poem captures what a night would have been like on the riverboat "Belle of Natchez" as it churned towards New Orleans. 
                                                                                                                                     BILL CARAWAN
 ______________________________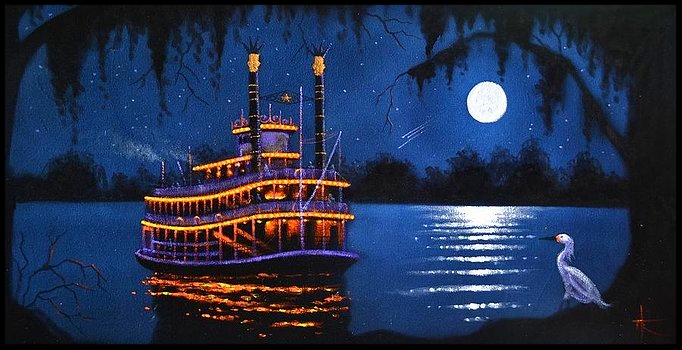 MISSISSIPPI NIGHT
                                   Stand in moss shadow as evening is kissed;
                                   Night on the meadow, moon on the mist.
                                   Walk along levee, south wind blows; 
                                    Far as the eyes see… wide river flows.
                                   Deja-vu feeling, a mystery call;
                                   Prisoners stealing down Memory Hall. 
                                   As from an incision lost memories flow;
                                   Dream, or a vision from lifetimes ago. 
                                   Steamer to Gulf Coast, paddle-wheels roar; 
                                   Voices from riverboat sounding the shore. 
                                 "Belle of Natchez" a palace of light. 
                                   Swift moving passage, warm Southern night 
                                   Songs of the night-crew, caught on a breeze; 
                                   Blowing through bayou, old cypress trees. 
                                   Scent of magnolia, from distant shore; 
                                   Banjos enfold 'ya, rich Southern lore.
                                   Dim lanterns' flame, moonlight on lace. 
                                   Soft spoken name, a remembered face. 
                                   Lean against railing, full-moon on high; 
                                   Bright clouds sailing through indigo sky.
                                  Spanish moss blowing as ghosts in the night 
                                  Fireflies glowing sparks in their flight 
                                  Plantation scenes and 'round the next bend 
                                  Lights of New Orleans…long journeys' end.
                                   Ghost of a longing…or clue from the past? 
                                                                                   Last chance of owning a destiny passed! 
                                   Lost pages seen. A rose that is pressed. 
                                                                                    Part of the scheme, an unending quest.
                                             "Will–o-the-whisp" this riddle that teases; 
                                    Torn from the mist, these mystery pieces; 
                                     Drift like a feather, mingled with time. 
                                     Captured forever in lyric and rhyme. 
  Bill Carawan
    "Poetry Guy" 
______________________________
POST SCRIPT
Now you are left with the intriguing question... was the guy only imagining what a riverboat trip would have been like? Or was he remembering such a trip from a long, long time ago?
In case you are not quite ready to offer an opinion, remember. The answer will...
Drift like a feather, mingled with time.
Captured forever in lyric and rhyme.
______________________________   
I just wanted to give you a "feel" for the
Mississippi River in Southern and Pop culture.
"BLACK WATER"
______________________________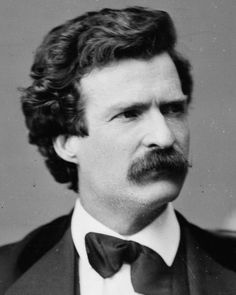 ______________________________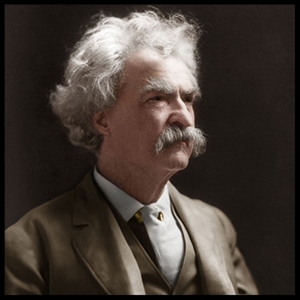 ______________________________
 ENJOY THESE BEAUTIFUL
RIVERBOAT PAINTINGS!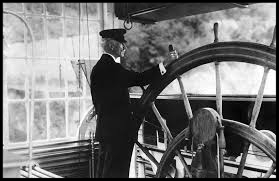 ______________________________
 ______________________________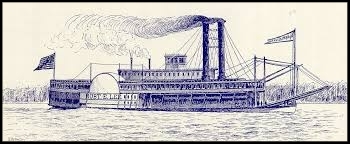 HISTORY'S MOST FAMOUS RIVERBOAT
"ROBERT E. LEE"
1866-1882
LENGTH 285.5 FEET
BEAM 46 FEET
1,467 TONS 
BUILT IN 1866 FOR $200,000. (THIS CONVERTS TO 3 MILLION DOLLARS TODAY)
IT BECAME NICKNAMED "THE MONARCH OF THE MISSISSIPPI"
AND BEAT THE "NATCHEZ" IN THEIR FAMOUS 1870
RACE FROM NEW ORLEANS TO ST. LOUIS.
A DISTANCE OF 1,154 MILES.
TO THIS DAY, NO COMMERCIAL BOAT HAS BEATEN
THE SPEED RECORD SET DURING THIS RACE.
3 DAYS/18 HOURS/14 MINUTES
______________________________
THIS IS A DESCRIPTION OF THE "ROBERT E. LEE"
FROM A NEWSPAPER OF THAT TIME.
The cabin and outfit of this great southern steamer surpasses that of any boat that has yet graced the
trade, and her accommodations are on the same scale of grandeur and magnificence. She has sixty-one staterooms in the main cabin, twenty-four extra rooms in the Texas for passengers, a nursery for servants and children, and a cabin adjoining the nursery in which are staterooms for fifty passengers. The main cabin carpet is a single piece 17 ½ feet wide and upwards of 225 feet (69 m) in length, a
royal Winton velvet purchased of A. T. Stewart of New York and made to order. The furniture also made to order, all of modern style and costly solid rosewood, the chairs, sofas, and sociable, etc., most artistically and elaborately carved. The cushions of all seats are heavy crimson satin, and the style of the furniture is of new and original design, all made in this city at the manufactory of John Sim. She has 20 extension dining tables in the main cabin, each to accommodate twelve guests; thus seating 240 for dinner with plenty of room for extra side tables. The Texas is 140 feet in length, with 24 passengers rooms in addition to the accommodations for officers. She also has two immense baggage rooms, all under guard. The cabin with its rich garniture and splendid furniture, dazzling chandeliers, arched and fretted ceilings, etched with gold, stained glass skylights, immense mirrors, the velvet carpet, the pure zinc white of sides, the rosewood state room doors, and the imitation Egyptian marble stills, all combined to make it bear an appearance of Oriental luxury and splendor seldom conceived and never before seen floating the wild waters of this so-called semi-barbarian western world.
 ______________________________
"WAITING FOR THE
    ROBERT E. LEE"
BANJO VERSION OF
THE SAME SONG.
 ______________________________
RIVERBOAT DINING AT ITS FINEST
 ______________________________
THE TWO PAINTINGS ON EITHER END ARE
BY THE FAMOUS ILLUSTRATOR
NORMAN ROCKWELL
______________________________
CREDITS 
The beautiful painting of the Robert E. Lee/Natchez riverboat race on the Title page, is by the Missouri artist Gary Lucy. Check out his web-site. He paints extraordinary riverboat moonlight scenes. 
In the Photo Gallery the first seventeen paintings are by the artist Michael Blaser, and the next nine are by Gary Lucy. 
Another web-site to explore is Riverboat Dave. You'll find lots of information about riverboats including
when they were built, how long in service, their pilots, etc. 
On this web-site you will see in the 1850's the name and information for the pilot Samuel Clemens, later known as the famous author Mark Twain.
His writing name is actually a measurement of twelve feet of water and was the safe depth for riverboat travel on the river. Read "Life On The Mississippi" which is the memoir of his riverboat days.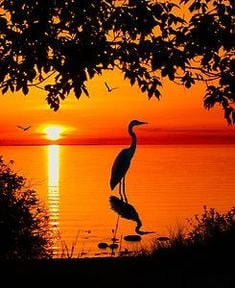 ______________________________
 THIS 
    POETRY PAMPHLETTM
MISSISSIPPI NIGHT
"A RIVERBOAT JOURNEY"
is published by 
  WORDS OF WILLIAM™ 
©2013
     William F. Carawan 
     "Poetry Guy" 
All rights reserved 
Boston, Massachusetts U.S.A.  
 ______________________________